Dog Grooming Near St. Paul, MN
At Animal Inn Pet Resort in Lake Elmo, MN we believe the comfort of your pet is of top importance when selecting a groomer. We are proud to have a groomer who uses industry leading low-stress handling techniques. Our spa services can be scheduled with lodging, daycare or by a daily appointment. Treat your dog to our professional grooming and bathing – they'll feel like they spent a day at the spa!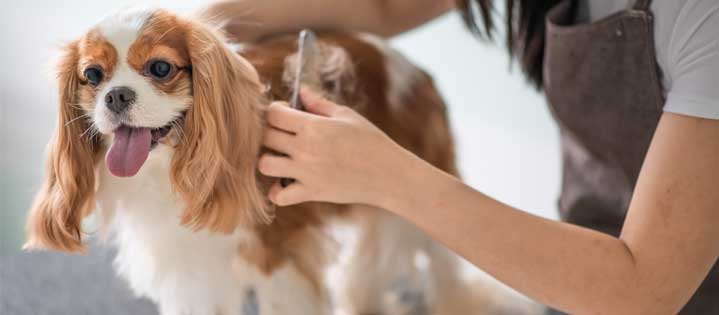 Call Us To Schedule A Dog Grooming Appointment!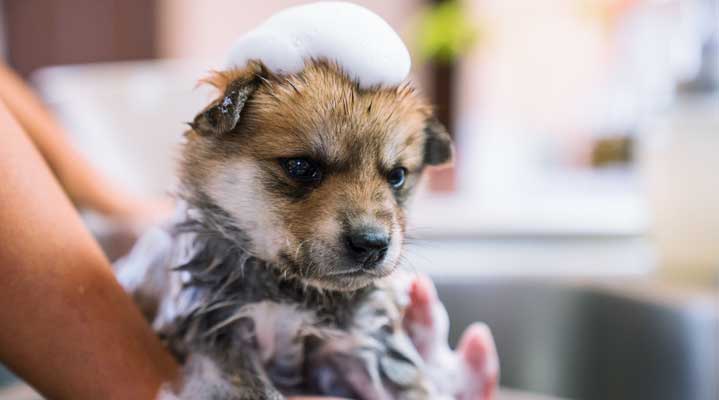 What is Low Stress Handling?
Grooming does not have to be a stressful experience for your pet. Low stress handling techniques are industry leading techniques to ensure your pet gets the best experience possible. This includes taking our time with each dog and making sure their individual needs are met. If your dog is fearful, for example, we take extra time and can give them breaks during their groom to make sure they are comfortable. If your dog is fearful, we can also work with you to come up with a positive reinforcement based training plan for your pet. Whether it's to help them no longer be fearful of getting a nail trim or a hair cut, we want grooming to be enjoyable for your pet. Kids love bath time, your dog can too!
Call Us To Schedule A Dog Grooming Appointment!
Dog Spa Grooming Services – From Luxurious Baths to Professional Coat Styling
Complete Groom – The complete groom service includes bath, blow out, nail trim, ear cleaning, and hair cut (if applicable).
Nail Trim – We offer traditional nail trimming or nail grinding.  Please let us know if you have a preference.
Blueberry Facial – You and your pet will love the delectable scent of the blueberry facial!  This tearless treat will brighten your pets face and help eliminate tear stains.
Pawdicure – Have your pet's nails painted.
Mud Bath – The relaxing treatment exfoliates, conditions, rehydrates, and rebuilds the coat.
Nose/Paw Moisturizing Treatment – The perfect treatment for Minnesota's weather conditions. Rehydrates dry or cracked noses and paws.
Shed Control Shampoo and Conditioner – This treatment helps minimize the amount of hair shed throughout the year.