Cat Boarding Near St. Paul, MN
Cats might seem pretty independent, but we know they need just as much love as dogs. All of our cat boarding guests have their own special cat condos in a dog-free section of our indoor-only cat lodging facility. This comfy and secure area provides them a safe and relaxing personal environment. Our guests' quarters are clean and comfortable. We also provide plenty of comfy blankets and beds for their stay. We also have a staff member who lives on site, giving you peace of mind during the overnight hours.
Cats will have the opportunity to exercise individually in our cat play room during cattery cleaning. We also offer several other fun cat activities, from additional personalized playtimes, special treats or catnip toys, puzzle feeders and even games on their own tablet! Ask us about these special services.
Our standard, overnight Cat Lodging starts as low as $34.95.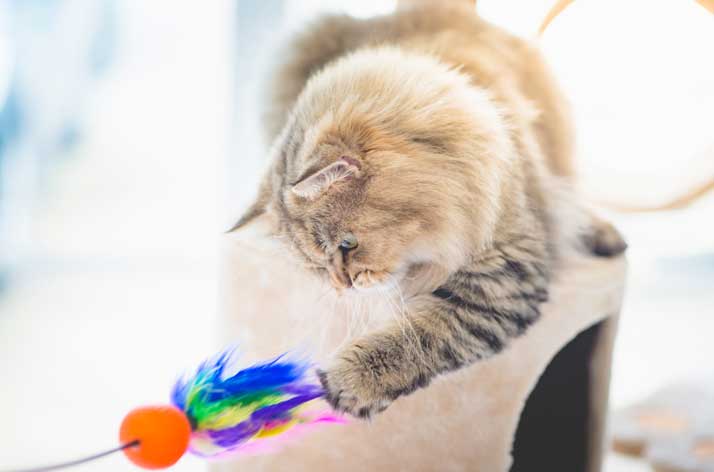 Get 10% Off First Boarding Stay!
Receive a 10% discount off your first boarding stay when you choose one of our FUN Activity Packages!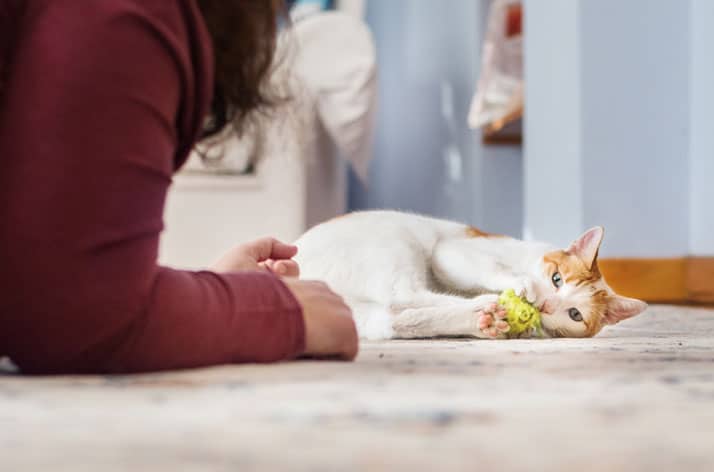 While visiting, our pet guests can choose from a variety of activities that provide exercise, socialization, private time with staff, pampering in the salon, and just plain fun!
Treat your cherished cat to a special Pampered Pet Session. Whether your cat enjoys quiet snuggle time or active play time, we have a Pampered Pet Session that's purrrr-fect!
Pampered Pet Sessions gives pets the kind of special love and attention they deserve. Sessions are customized to your cat and can include:
Quiet lap and brushing time
A game of toy chase
Story-time
Additional Activities
Teaser Play Session – Great for the cat on the prowl and can include teasing with a feather, a mouse laser light, teaser toys, and more by our team of Cat Pamperers.
Catch O' The Day – Your cat will be spoiled from many surprises of the sea!  A delicious and wholesome gourmet treat awaits your pampered feline.
Frequently Asked Questions